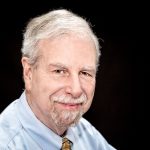 Dear Pacifica Community and Friends,
The launch of this website represents part of Pacifica Graduate Institute's response to the recent devastating disasters: the Thomas fire, the Montecito debris flows, and their aftermath. Our community is passing through a period of deep mourning for the lives and homes lost, the injuries and damages sustained. Although we will not simply return to the way things were before these events, we are finding our way to a new "normal," informed by all we have gone through. With the assistance of various groups, including the resources mobilized and offered on this page, Pacifica looks forward to on-going restoration and recovery.
Pacifica's Office of Alumni Relations has developed a wonderful range of services including:
First Responder Support & Counseling & Support Groups, available to all who protected our community; CalTrans; CHP; Paramedics Fire Department; Police; Red Cross;
 Grief Counseling;
 Individual & Family Counseling & Support Groups;
 Spiritual Counseling/Support;
 Therapeutic/Sympathetic Listening
CareLine (Available 24 hrs/Staffed Mon-Sat from 7 a.m. – 7 p.m.)
Community partners who are lending their support these programs include:
Pacifica Graduate Institute Counseling Program Faculty
Pacifica Graduate Institute Office of the Chancellor
Pacifica Graduate Institute Alumni Association
CAMFT
Hospice of Santa Barbara
Santa Barbara Response Network
Santa Barbara Ministerial Alliance
_________
What Happened at Pacifica?
As the fires approached our area, we followed the Santa Barbara County Office of Emergency Management evacuation orders, first closing and evacuating our upper campus on Ladera Lane the morning of December 6th. Later that same day as evacuation orders were expanded, we closed the campus on Lambert Road. Many of our staff and faculty, whose homes are in the local area, were also evacuated—numerous hotels in safe areas were responsive to those forced to leave by the disasters and substantially lowered their prices to accommodate evacuees. Watching the fires burn in the nearby hills, many residents were both frightened and amazed at the transformation of our landscape taking place. Our magically wonderful, mild, and serene environment was threatened with becoming a charred, hellish wasteland. The elemental forces unleashed were beyond anything we ordinary folk could imagine, exposing our psyches to primal, archetypal imagery.
While our campuses were under evacuation, UCSB's Mosher Alumni House graciously provided a place for our management and staff to convene and work. After the fires receded, we began the cleanup of our campuses, removing the ash and filtering and purifying the air in preparation for our joyous – but short-lived – return. Barely back on our campuses, the rains came, and with them flooding – intensified by the inundations from the reservoir conduits which failed. The ensuing mud and debris flows created a disaster even worse than the fires. Both campuses closed again as most of the roadways leading to them were damaged or overwhelmed with mud. Miraculously, neither campus was seriously damaged by the mudflows.
During the second evacuation we did have some programs in session and had to relocate them to the business section of Carpinteria. Through the kindness of several organizations in Carpinteria, we were able to successfully conclude those sessions. Special thanks to the Women's Club and the Mormon Church for their help and support. The Best Western demonstrated real flexibility and assisted us in accommodating the evacuees on short notice.
In the aftermath of those dreadful debris flows, we have been able to re-open our Lambert campus. The Ladera campus remains closed because of structural damage to bridges on most of the roads leading to that campus; alternative routes are being prepared. We are still awaiting the return of internet services to that area, and have just recently had our running water restored. In the meantime we have been assisting the local neighborhood by hosting a van from Frontier with equipment that is allowing local phone service to operate.
Due to the continued closure of the Ladera campus, we have held most classes on our Lambert campus, and when we've required additional space, we have been kindly assisted by the Impact Hubs, the Pepper Tree Inn, and the Hyatt Regency Hotel in Santa Barbara—it takes a village to recover!
While some of our staff suffered property damage, no one lost their homes, and all were safe and sound throughout these events. We also kept very close watch on all official orders regarding safety and security, ensuring that our students would not be exposed to risk—this was our first priority. There were some travel interruptions and delays but only a limited number of classes needed to be rescheduled.
At Pacifica we are deeply committed to the community we are a part of; it is our home and it is very precious to us. While we feel most fortunate to have suffered relatively little physical damage to our properties, yet we are profoundly saddened in witnessing the impacts of these natural disasters on friends and neighbors. In the spirit of community, Pacifica's faculty and alumni are contributing our unique support services to those who find themselves in need of emotional support, through our newly formed Support Network and CareLine.
Our most profound gratitude goes out to the many who assisted us during these difficult times, starting with the heroic first responders who did so much to preserve and protect lives and property whenever and wherever possible. We all owe them a deep debt of gratitude and we at Pacifica will continue to find ways to honor and support them in the days ahead.
As we emerge from these events, we have been taking careful note of all we have experienced. Our students, faculty, and alumni are exploring research projects to clarify the most effective means of helping communities recovering from environmental trauma, from children, to families, to groups of concerned citizens, first responders, and all who so selflessly serve a traumatized community. There are many challenges following a disaster, but we can also find opportunities to extend ourselves and become more deeply engaged with one another and with our community. We hope you will join us.
With good wishes to all,
Joe Cambray, Ph.D.
President/CEO, Pacifica Graduate Institute